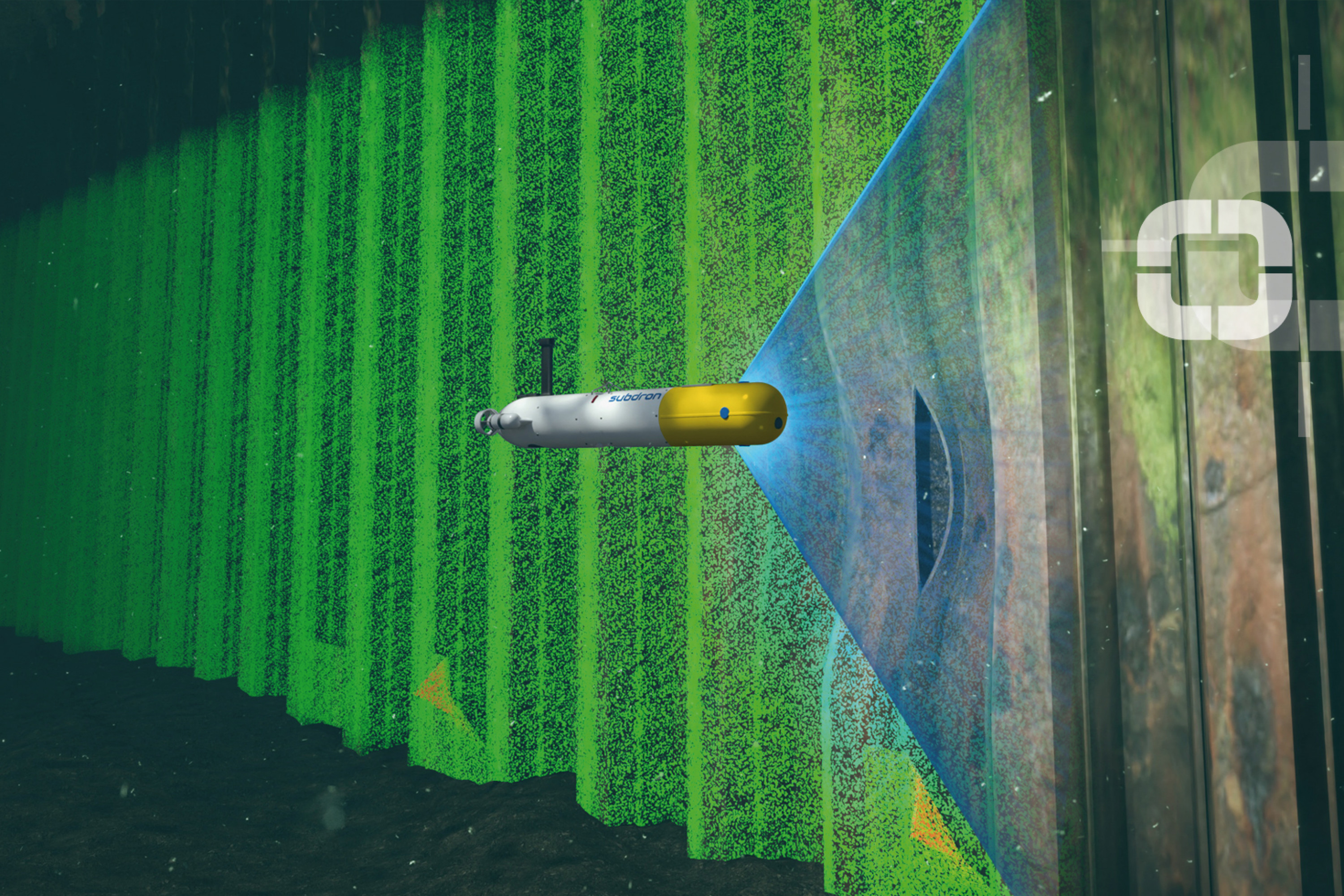 subdron's Services on the Spot: Autonomous Underwater Inspection
subdron offers the mission expertise it has accumulated over the past years as a project-related service. Advantages for port authorities, ship owners and underwater asset surveyors: Technology and underwater robotics expertise are available exactly when and where they are needed – without having to develop their own technologies.
p.dron – Autonomous Port Infrastructure Inspection
Autonomous & cost efficient
Highest resolution - more than 10.000 measurement points per square meter
Resolving the locks of the sheet pile wall
Measurement speed min. 0,1 - 0,2m/s (for highest resolution)
Up to 1-2km of a quay wall within 8-12 hours (dependent on resolution requirements)
Example scan of sheet pile wall
v.dron - Damage Assessment & Detection of Foreign Obstacles
For accurate damage assessment of a ship after a grounding incident, v.dron can precisly assess and measure in highest resolution the damage for material replacement planning.
Fast & autonomous damage assessment after grounding
Precise measurement of the damage
Significant cost reduction for ship owner (hire cost & drydock)
Foreign obstacle detection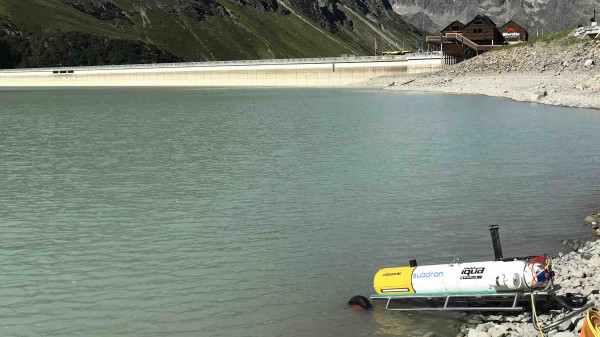 AUV Survey - Bathymetry & Side Scan
Fast and accurate data generation
Full coverage of area of interest
Sensor in close distance for highest resolution
Identifying even small objects
Bathymetry & Side Scan Mission